Description
The day I created a boy started out like any other. Katie didn't mean to create a boy. A boy like a long-lost Hemsworth brother: six-foot tall with floppy hair and eyes like the sky on a clear summer's day; whose lips taste like cookie dough and whose skin smells like springtime. A boy who is completely devoted to Katie. He was meant to be perfect. But he was never meant to exist.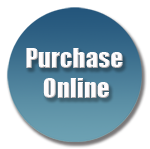 Review
Katie has high expectations and a seemingly unrequited affection for the school hottie, Declan Bell Jones. Always wanting the perfect guy, Katie puts her artistic talents to work and decides to sculpt her own. But when her scientific minded BFF, Libby, adds a soul to her artwork, suddenly her perfect Guy has miraculously come to life!
This sets in train a myriad of events where they have to explain and hide Guy, so that their secret is not uncovered.
Although Guy has been created perfectly, and with 100% devotion to Katie, he unfortunately has no memories. So when her real perfect guy, Declan, starts taking an interest in Katie, who will she choose?
With themes of dreams versus reality, idealism, true friendship and bullying, this is a great novel that will best appeal to mid-teen girls.
Reviewed by Rob