Description
This story within a story within a story celebrates the creative art of storytelling. In London's Belgravia, Tamsin lives next door to Edie St Clair, famous author of the 'London of the Bells' series of graphic novels. With the series' tenth and final novel overdue, Tamsin offers her idol help and discovers that Edie can literally draw herself into her stories. When Edie goes missing, Tamsin draws herself into the novel and lands in a world of unexpected danger. The stakes couldn't be higher in this gripping adventure.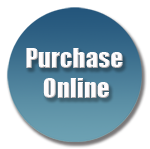 Review
This is truly a classic story within a story.
Tamsin's neighbour, Edie St Clair, is the famous author of the "London of the Bells" graphic novel series. But Edie is struggling to finish the final book in the series. When Edie goes missing, Tamsin realises that she is the only one who can find her and the adventure within an adventure really begins…
The world of London of the Bells is immersive, and the half-fairy/half-human heroes of the world are wonderful characters who are battling the human-sized ravens for control of the City of London.
Intriguing, fast paced and adventurous, this is a 'read in one sitting' kind of book, that is perfect for anyone who loves great storytelling from 13 to 103.
Reviewed by Michelle