Description
In a world of magic, can science save the day?
Wednesday Weeks never wanted to be a sorcerer's apprentice. She'd rather study science than magic. But when her cloak-wearing, staff-wielding grandpa is captured by a power-hungry goblin king, Wednesday must find a way to embrace her magical heritage and rescue him from the dreaded Tower of Shadows.
Luckily, she's not alone. Her best friend Alfie is a prime-number fan and robotics expert who's all-in on Wednesday's epic plan involving parallel universes, swords of power, and a wise-cracking talking skull.
But it's going to take more than science, magic, and the world's cutest robot to take down this bad guy. Because the goblin king is playing for the ultimate prize - and Wednesday and Alfie just walked into his trap...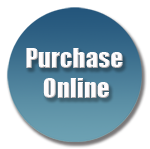 Review
This is a perfect middle grade novel, and one of the best that I have read in a while.
It has two wonderful main characters, in Wednesday and Alfie. They are smart, funny, caring and, best of all, the story is one big adventure!
Cleverly entwining magic and fantasy with real science, their quest to save both Grandpa and the world will keep you enthralled from the first page.
Add in the characters of Grandpa and Bruce (a talking skull), and this book will be a firm favourite with readers. I can't wait for the next instalment.
Will be enjoyed by all readers in upper primary and lower secondary levels.
Reviewed by Michelle