Description
'Where did you come from?' The beast wanted to explain that Nowhere was a place halfway between Curiosity and Courage. But he couldn't. For that, he would need a map; the heart is a vast place where one can easily get lost.Tish is the story of a lovable imaginary friend who is looking for his place in the world and finds it through his companionship with three different children who need him.
It's a story of friendship, goodbyes and longing, and a tale of having the confidence to believe.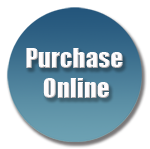 Review
Tish is a beautiful story about growing up and letting go.
Told from the perspective of imaginary friend Tish and his interactions with three different children, Charles Dimple, Annabeth Arch and Isabella Applebee, who are all very unique, we see how the simple acts of caring and friendship can have a huge impact on our lives.
All three children needed Tish in their life to help them overcome their own challenges. But what about Tish? How does he cope when they outgrow him and he is no longer needed?
The story is broken into three sections, Somewhere, Elsewhere and Anywhere, with each relating to the different children. It is beautifully and eloquently written, and will have readers thinking about these simple concepts in a different way.
This story will be thoroughly enjoyed by those in the middle primary grades.
Reviewed by Sam