Description
L.M. Montgomery meets Ruth Park in a story of friendship, hope and resilience.
You have a big heart. And people blessed with a big heart have a choice to make. Do they fill that heart with light and love or do they fill it with darkness and hate? This is your choice to make, Matilda. Make it wisely.
Tilda Moss refuses to believe her papa has abandoned her and left her, alone and orphaned, in Brushwood Convent and Home for Girls, no matter what Sister Agatha says. A promise is a promise and Papa promised he would be back for her as soon as he returns from the war.
But Tilda is convinced the dreadful Sister Agatha is out to get her. Why is she so hateful all the time? She insists that Matilda declare to all at the convent that she is an orphan. She is not an orphan and she will never say it! Something is amiss and Tilda and her best friend Annie need to find out what before it is too late.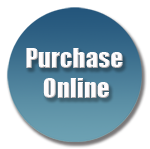 Review
Matilda (Tilda) Moss, now nearly eleven, is sent to the Brushwood Convent and Orphanage for Girls.
But she is no orphan. Her Mum died years ago, and when a fire burnt down their family business her Dad put her in Brushwood while he went to fight for Australia in the Boer War.
The head nun, Sister Agatha, takes an instant dislike to Tilda and makes her life unbearable. But Tilda remains strong and refuses to admit that she has been abandoned and is indeed an orphan.
Will she ever be back with her beloved father, or is Sister Agatha right and Tilda is really all alone?
This is a wonderful work of Australian historical fiction that is totally absorbing. We love and hope for Tilda and her friends who are stuck in this horrible setting.
With themes of abuse of power, hardship, friendship and hope, set in a tough time in Australia's history, it will suit those in upper primary and lower secondary.
Reviewed by Rob