Description
A powerful historical novel exploring themes of racism, classism and gender expectations present in a growing nation. When Biddy arrives in Melbourne from Ireland in 1850, she knows exactly what she's going to do – find her rebellious big brother, Ewen. Her plans are derailed when he's not there to meet her and she's forced into a situation that is nothing like she expected.
Faced with challenges and chased by luck, bad and good, Biddy must find a strength within herself to build a new life – and to find her missing brother.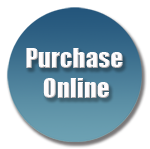 Review
Biddy is sent from Ireland to Australia in 1850, after the death of her parents and siblings in Ireland at the hands of the potato famine. She is happy in that she is following her older brother, Ewan, who came to Melbourne five years earlier.
But the reunion she was expecting doesn't eventuate, and she is sent to a farm outside of Melbourne to work for a mean Englishman, and his equally nasty wife. She endures a lot of hardship and only continues because she wants to help their young daughter, Annie.
Biddy eventually manages to return to Melbourne. Can Biddy build a better life for herself in Australia? And will she ever find her brother?
The Wearing of the Green is set in a time of rapid change in Melbourne, due to the discovery of gold.
This is a wonderful novel, covering themes of migration, racism, gender stereotypes, change and hope that is ideal for upper primary and lower secondary readers, particularly those who love historical fiction.
Reviewed by Rob