Description
A powerful, inventive, sweet and deeply moving novel from the bestselling author of The Bone Sparrow.
Be strong. Be fierce. Life is more than a concrete floor.
Scruffity is born into the harsh, grey world of a puppy farm. Taken from his mamma and locked in a concrete cage, what he yearns for most is Family. To belong is The Way of Dog. But no one wants him.
Just as his chances of adoption grow dangerously thin, Scruffity is set free by a boy as unwanted and lonely as he is.
Outside, Scruffity learns all about The Way of Dog - it is to run, to dig, to howl and, biggest of all, to love. But when tragedy strikes, Scruffity is suddenly all alone.
How does a dog find his way home when he never had one to begin with?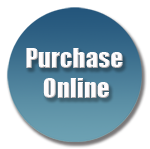 Review
Written in verse, with incredible illustrations, and seen through the eyes of Scruffity the dog, this is a wonderful middle grade story.
Scruffity is born into a harsh environment, but when MyManpup decides to free him and leave his abusive home, things are looking up.
But many things go wrong, and Scruffity adopts new people four times, and teaches them how to behave to be happy - to live The Way of Dog!
Humorous, but also full of tragedy and containing themes of cruelty, both to humans and animals, hope, and the bond between dogs and their humans, this is a terrific and easy to read novel that is ideal for students aged 10—14.
Reviewed by Rob