Description
As Princess Vashta of the Vendel finishes her combat training, she hopes she will lead their forces into battle against her race's deadly enemy, the Verindal. But when Brandonin, the heir to the Verindal throne, comes to see her father, it's clear he desires peace, not war.
When a new enemy arises, striking at all who call their planet home, each race blames the other, even though the princess is sure this danger comes from somewhere new. She seeks Brandonin's help in fighting this menace, but what can they do when both Vendel and Verindal refuse to work together? Can they defeat this deadly threat themselves or will it mean the end of life on Verindon?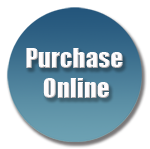 Review
The Vendel and the Verindal share a planet and many similarities, but for hundreds of years they have been at war with each other.
Hostilities have increased and the injuries they are receiving are much worse than ever before. Both are blaming the other but Vashta, who is a Vendel princess, and Brandonin, the Verindal heir, believe that an unknown force is responsible this time.
Can they convince anyone to listen to them or will they need to overcome their fear of each other and join forces to save their planet?
This is a wonderful sci-fi book that has great characters and fast moving story. It is action-packed from the first page and will appeal to readers who love a good sci-fi adventure.
Best suited to Year 8 and up.
Reviewed by Michelle