Description
The world turns on moments like these. Crossroad moments; a toss of the coin… I see half my face in deep shadow, eyes glittering like diamonds, the resemblance to my father never stronger.
Rey Tanic is not like other 14 year olds. His dad is a mafia boss. His dad is also in jail. When Rey's life explodes, every decision he makes will shape the rest of his life. How far does the apple really fall from the tree?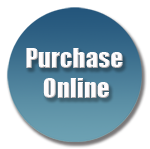 Review
Being the son of Sydney's most famous criminal, jailed gangster Dejan Tanic, is no bed of roses. But it gets even harder for 14-year-old Rey when his Dad is busted out of his maximum security jail by helicopter.
Rey's world is turned upside down and his only help is coming from his girlfriend Candy, whose Dad is the cop leading the chase to find Dejan.
Now time is running out, and the truths that they uncover leave them with no choice. But can they turn against their own families?
This is a daring, action-fuelled adventure, which is reminded me of Tristan Banck's brilliant novels. There is a huge gap in our market for quality books like this aimed squarely at teenage boys, that are real and current. There is no need for any swearing or violence, when a novel is this cleverly written for the lower to middle secondary reader.
With themes of family, honour, friendship and doing the right thing, it is simply a terrific and engrossing read.
Reviewed by Rob