Description
A dazzling, whip-smart mystery series about two very different girls and a whole heap of danger.
Hannah Plum loves fashion, fun, and junk food. Patti Woo is obsessed with detective novels, lives in leggings, and is definitely not Hannah's friend. But the two girls are stuck at the beachside Heartbreak Hotel together while Hannah's dad and Patti's mum are out birdwatching and – yuck! – falling in love.
When a hotel guest's beautiful pink wedding dress is stolen, Hannah is determined to get to the bottom of it. With a reluctant Patti in tow, the two girls are launched into an ever-deepening mystery. Why is a wedding planner sending secret signals to an unknown guest? Who's leaving creepy wet diving relics in the hotel rooms? And could some long-lost, famous pink pearls be at the heart of it all?
If Plum and Woo want to survive the summer, they'll need to solve this mystery in style. But first, they'll have to survive each other…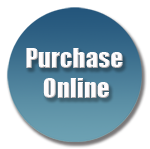 Review
Hannah and Patti have nothing in common, except their parents, who both love bird watching.
When the four of them go on holidays, the girls spend the days at Heartbreak Hotel. But when a wedding dress is stolen, Hannah and Patti begin looking for clues to solve the mystery.
This is a fun, fast-paced novel that will suit middle to upper primary readers perfectly. Filled with fashion and mystery, Hannah and Patti have to learn to get along and help each other in order to solve the mystery.
Great themes of family and friendship are interwoven throughout the story, this is a totally enjoyable mystery story.
Reviewed by Michelle