Description
Told primarily in instant messenger conversations, Skype, emails and texts, this is Jaclyn Moriarty's Feeling Sorry for Celia for the modern teen. Taylor and Isolde used to be best friends - before THAT FIGHT, 18 months ago. It's been radio silence ever since - until Taylor contacts Isolde to sympathise with her breakup: the breakup that she never saw coming; the breakup that destroyed her confidence and ended her dreams of joining the National Ballet School.
Taylor's had his own share of challenges, including a life-altering accident that has brought his hopes of competing at the Winter Olympics to a halt. Isolde responds to Taylor, to be polite. But what starts out as heartbreak-themed Spotify playlists and shared stories of exes quickly becomes something more. And as   Taylor and Isolde start to lean on each other, the distance between them begins to feel not so distant after all… A boy. A girl. A one-of-a-kind friendship. Cross-country convos and middle-of-the-night playlists. With big dreams come even bigger challenges.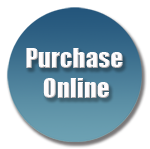 Review
Isolde is a ballerina who hopes to get to the National Ballet School. But when she messes up her audition after she breaks up with her boyfriend, she loses faith in herself.
Taylor is a snowboarder heading for the Olympics until he loses his leg in an accident. Isolde and Taylor grew up together and were always best friends, until they had a massive fight and stopped speaking. As they reach back out through SMS, emails and Skype, they start to rebuild their relationship – but what do they really want from each other?
This is a wonderfully told story of independence, growing up, battling adversity and, most importantly, following your heart and dreams.
Tara Eglington does write excellent stories for teen readers, and I'm sure many will love this book as much as I did.
Perfect for readers in Year 9 and above.
Reviewed by Michelle