Description
When twelve-year old Clancy and her fourteen-year-old sister, Tash, visit their Pa at his aged-care facility, they have no idea that the three of them will soon set out on an intrepid adventure. Along the way there are many challenges for Tash and Clancy to overcome and in the process, they discover their own resourcefulness and resilience and demonstrate their heartfelt love for their grandfather.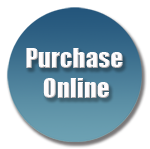 Review
When twelve-year-old Clancy and her fourteen-year-old sister Tash are suddenly shipped off to Aunt Polly's house due to a family emergency, they could never foresee what will happen over the next few days… To start with, they do not even really know Aunt Polly!
When Clancy and Tash visit their wheelchair-bound Pa at his nursing home, they decide that he deserves better. What choice do they have but to break him out?! So begins an intrepid journey, visiting various family members, trying to find a suitable place for Pa.
Clancy firmly believes that they are being guided by their deceased Nan and the moon and the stars that both she and Nan loved exploring.
This is a memorable trip, and the characters make the journey very enjoyable.
Can Clancy and Tash get the older generation to see the change that their Pa, and maybe their whole family, needs?
With themes of family, ageing grandparents, resilience, and siblings working together, this is a fantastic middle-years novel that readers aged 10 - 14 will love.
Reviewed by Rob