Description
She came from nothing. Avery has a plan - keep her head down, work hard for a better future. Then an eccentric billionaire dies, leaving her almost his entire fortune. And no one, least of all Avery, knows why.
They had everything. Now she must move into the mansion she's inherited. It's filled with secrets and codes, and the old man's surviving relatives - a family hell-bent on discovering why Avery got 'their' money.
Now there's only one rule - winner takes all. Soon she is caught in a deadly game that everyone in this strange family is playing. But just how far will they go to keep their fortune?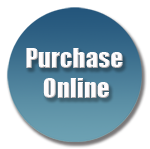 Review
Avery is a normal teenage girl, living with her stepsister and just hoping to survive high school.
That is until she finds out that a billionaire that she doesn't even know has left her his entire fortune. The only catch - she must live in his mansion with the relatives he left out of his inheritance for one year.
This is a wonderful, addictive thriller that is full of plot twists. The characters and storyline grab you from page one, and there is no putting this book down until you get to the end.
Full of family secrets and hidden agendas, as well as some underlying romantic attractions, not to mention the billions of dollars at stake, it is perfect for readers in middle-secondary and above who love fast paced mysteries. I can't wait for the sequel!
Reviewed by Michelle