Description
This is the story of one family, one dreamy summer – the summer when everything changes. In a holiday house by the sea, in a big, messy family, one teenager watches as brothers and sisters, parents and older cousins fill hot days with wine and games and planning a wedding.
Enter the Goddens – irresistible, charming, languidly sexy Kit and surly, silent Hugo. Suddenly there's a serpent in this paradise – and the consequences will be devastating.
From bestselling, award-winning author Meg Rosoff comes a lyrical and quintessential coming-of-age tale – a summer book that's as heady, timeless and irresistible as Bonjour Tristesse and I Capture the Castle but as sharp and fresh as Normal People.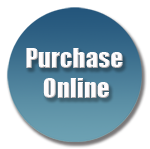 Review
Its summer holiday time, and for one family that's a tradition that never changes. Beautiful lazy days at the beach, reading, playing games, eating and drinking...
This story is told through the watchful eyes of the daughters, and when two unexpected visitors arrive, brothers Kit and Hugo, their tranquil holiday suddenly comes alive with tension. Everyone loves Kit, whilst Hugo is shy and aloof. Will anyone get through this holiday unscathed?
This is a great coming of age story about falling in love, out of love, and learning a lot about human nature along the way. It's also a story of family and friends. It is really hard to put this book down as it just flows so beautifully that I read it one sitting. The will definitely most appeal to girls 15 and up.
Reviewed by Michelle