Description
The first middle-grade novel from award-winning author Nicki Greenberg, this book is a classic whodunnit mystery set aboard a grand ocean liner in the 1920s. With first-class glitz and glamour and a deliciously plotted intrigue featuring an uppity stage star, a missing diamond, a leopard and a loveable cast of child sleuths, The Detective's Guide to Ocean Travel is an exciting romp on the high seas, perfect for fans of Murder Most Unladylike and The Good Thieves.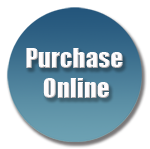 Review
Pepper Stark's Dad is Captain of the luxurious ocean liner Aquitania, and so he is only home for a week at a time.
Pepper recklessly decides to try to stow away, and when her father finds out just before the ship sails he is furious.
Eventually, her father relents and takes Pepper on the voyage to New York with him.
Adventure and mystery follow, as a famous diamond is stolen and Pepper and her new friends from the ship decide to investigate for themselves. Can they figure out who stole it?
This is a wonderful 'whodunnit' mystery that will keep readers thoroughly engaged. It's fun, fast-paced and full of amazing characters, including a trained monkey!
Will suit readers in Year 5 and up, especially those who love a good mystery.
Reviewed by Michelle
Teacher Notes prepared by the publisher are available for this title on our website.