Description
Today is Pearl's ninth birthday, and she is planning a sea-sational day with her best friends. But when Pearl takes a shortcut on the way to merschool and sees a shooting star fall into the ocean, things begin to drift off course...
Suddenly, her mermaid tail begins to shimmer and sparkle. What could it mean? Well for a start, Pearl discovers she can now talk to animals, which comes in very handy when one of her friends is cornered by a hungry reef dragon!
It's time for a mermazing adventure in Cockleshell Cove!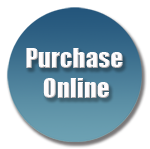 Review
This is the first title in a delightful new series that emerging readers will thoroughly enjoy.
Pearl is so excited, as it is her ninth birthday. She planned to have the most sea-sational day and a party that night with all her friends, including best friends Coral and Shell.
But on her way to school something magical happens. She sees a bright green shooting star and then it vanishes into the ocean. Or did it?
From this moment on, magical things start to happen to Pearl, including being able to talk to animals. But why has Sandy Starfish been spying on Pearl all day? Does she know about Pearl's magical powers?
This is a lovely story of kindness, courage, magic, new friendships and learning to not be too judgmental! With lots of word play based on ocean and sea life names, this is a fun story that readers aged 6 - 9 will love.
Reviewed by Sam