Description
Ever since her father was lost at sea, Sophia has been moping around Aqualand, a marine theme park. But Sophia's world is turned upside-down when an "aquanaut" breaks into the park's research lab. To her amazement, Sophia discovers that the aquanaut is not what it seems: inside lives a band of goofy sea creatures!
And when they all realise that Aqualand is more sinister than advertised, Sophia is determined to help the aquanaut crew free the park's captive marine life before it's too late.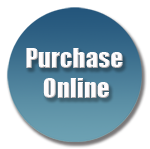 Review
When world renowned marine biologist Michel Revoy is lost at sea, his brother Paul is left to honour his legacy. This involves both raising Michel's 12-year-old daughter, Sophie, and continuing his work and his Aquanaut sea park.
Unfortunately, Paul spends so much time working that the investors in the park have turned it into a carnival with no regard for the sea creatures, and he has little time for Sophie.
But when an old fashioned diving suit arrives on the scene, driven by a bunch of fantastical sea creatures, they start to realise what is important.
With wonderful characters and great illustrations, this is a terrific example of a story written as a graphic novel.
With themes of capitalism, marine habitats, the importance of family and doing what is right, this book is ideal for readers of any age.
Reviewed by Rob