Description
Illustrator James Hart makes his authorial debut in this hilarious, action-packed graphic novel series! Perfect for fans of Real Pigeons, Diary of a Wimpy Kid and Dog Man.
Zeek and Arnie are best friends. They do everything together. They love solving problems, inventing, playing video games, coding, reading comics, cooking (mostly Arnie) and planning WORLD DOMINATION (mostly Zeek).
But when Zeek puts a microchip in Arnie's pet fish, Eleanor, things go horribly wrong... A super-intelligent Eleanor decides she's going to become the supreme ruler of the world.
How will Zeek and Arnie stop Eleanor's fish-bot army and prevent this power-hungry fish from achieving WORLD DOMINATION?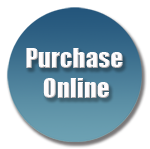 Review
A great read about two best friends who love inventing and making things, and one power-hungry goldfish.
What could possibly go wrong when you put a microchip in a goldfish to make it super intelligent? If that goldfish is Eleanor it seems they might just decide to take over the world!
This is a laugh-out-loud, action-packed story that readers will love. This is a graphic novel that will appeal to those who enjoyed Diary of a Wimpy Kid.
Filled with crazy inventions and two lovable characters, with friendship the underlying theme, it will be perfect for readers in Year 4 and up.
Reviewed by Michelle