Description
Welcome to the world of Misty Space Station and intergalactic adventure! The Space Kids live far from Earth on Misty Space Station. While their parents are involved in maintaining the station and welcoming tourists, the kids get themselves into all sorts of hilarious and dangerous adventures.
When eleven-year-old Nash arrives on Misty Space Station, he meets new friends, the Space Kids. But danger awaits the trio. It appears that someone is sabotaging Misty. Could it be grumpy Mr Nakimoto? Will they solve the mystery and save the space station? And, just who is their new friend Bingo Crafter?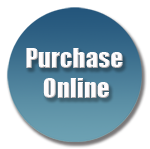 Review
This is the first in a terrific new space series by Australian author Aleesah Darlison.
Eleven-year-old Nash isn't sure he wants to go into space with his Dad, because in the four years since he has lived on Misty Space Station, they have hardly seen each other.
But when Nash arrives, he makes new friends and realises what good things they were doing for the planet. But then Nash uncovers a sabotage plot being carried out by evil robots, working for the equally evil Worldlink.
Can Nash save the space station? And might he even start to like living there?
Full of adventure, a devious plot and heroic deeds, Space Kids is a welcome new series, ideal for all middle primary children.
Reviewed by Rob