Description
From acclaimed performance poet Sophia Thakur comes a powerful first collection of poems exploring issues of identity, difference, faith, relationships, fear, loss and joy. Intricate, evocative and dazzling – these are poems that explore the experiences that connect people; they encourage readers to look within and explore the tendencies of the heart.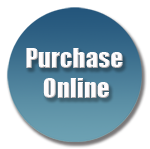 Review
This is an inspiring and thought provoking collection of poems by Sophia Thakur. Some will make you cry in sadness, and others will make you cry with joy. It is an emotional rollercoaster, but my overall impression of this collection of poems is one of hope and looking at life through realistic eyes.
We cannot always be happy, we cannot always be safe, but we can live our life to the fullest and embrace ourselves as we learn how to cope with all the highs and lows that life will undoubtedly throw at us.
Suitable for readers from 12 to 104, and everywhere in between. This collection is both thoughtful and enjoyable and would also make a great addition to classroom reading lists.
Reviewed by Michelle