Description
Piranhas on the run, stolen sandwiches, chocolate waterfalls and so much more!
From R.A. Spratt, bestselling author of Friday Barnes, comes this collection of twenty short stories perfect for fans of Roald Dahl, David Walliams and Paul Jennings.
Featuring fractured fairytales told by none other than Nanny Piggins, previously unpublished Friday Barnes mysteries and a bunch of other hilarious and highly original tall tales.
This book will delight kids from seven to seventy, whether they're after a bedtime story, entertainment for a long car ride or distraction in the doctor's waiting room!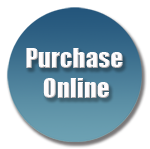 Review
This book will be a perfect introduction to short stories for readers in middle to upper primary.
With Nanny Piggins telling the stories, crazy fairytales and new Friday Barnes mysteries to solve, this book really is packed with lots of Shockingly Good Stories!
There are lots of hilarious moments, and this would make a perfect book to be read out loud in class.
Short stories can also be a great way to encourage more reluctant readers, with a complete story being told in only a few pages. This collection of short stories is a fun, funny and entertaining way to encourage reluctant readers and help boost their confidence.
It is sure to be a hit with both teachers and students alike. Best suited to readers in Year 4 and above.
Reviewed by Michelle