Description
RapperBee: Poems to give you a buzz is Harry Laing's new collection of poetry featuring Anne Ryan's brilliant and anarchic black and white illustrations. Children won't be able to resist the word-play and will love to read the poems out loud!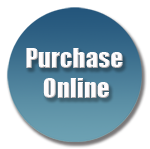 Review
Whilst Australian poetry is not something that we see at lot of for primary aged students, this collection of poems by Harry Laing is well worth inclusion in our Standing Order selection.
The poems come in varying forms, from raps, rhymes and songs, and cover a vast array of topics including cheese, marshmallows, teachers, chickens, dreams, plastic, dollar coins, pencils, and bees (just to name a few). Although the poems and topics are all very
different they have been written by the one author, so there is a continuity that is evident throughout.
The poems range from funny and silly, to more serious topics, like the survival of the Lord Howe Island Insect. Readers will thoroughly enjoy trying to decipher the 'onelineforthewind' poem.
This style of writing will hopefully inspire your students to think creatively about writing, and maybe even encourage them write some poetry of their own!
It will be enjoyed by all primary aged students.
Reviewed by Sam