Description
The City - mankind's last refuge in a drowned world, where Whale Lords reign and the Inquisition keeps the peace.
The Enemy - a dark power, ever seeking to take possession of a human body and cause untold chaos.
The Inventor - a girl living in the heart of the City in a ramshackle workshop overflowing with curiosities.
When a whale washes up on the City roofs and a mysterious boy emerges from its belly, the superstitious citizens assume the Enemy has come again. Only Ellie - a fearless inventor striving to live up to her mother's legacy - believes the boy is innocent. Thrown together with the young fugitive, now on the run from the ruthless Inquisition, Ellie must discover who this boy really is - and what that means for her own terrible secret . . .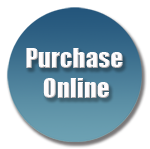 Review
Our main character, Ellie, is the daughter of the city's most famous inventor. After the death of her famous Mum, Ellie is determined to maintain her legacy.
But the enemy is an ever present threat to the City. The enemy appears approximately once every generation by taking possession of one human in the City, and wreaks havoc every time it appears.
It is the role of the Inquisition to ensure that the enemy is controlled - and they will stop at nothing to protect the people of the City.
When a whale mysteriously washes up on the church roof, and a boy called Seth emerges from the belly, the Inquisitors believe that the enemy has returned and taken control of Seth. But Ellie knows the truth, and she must risk everything to help Seth, even though she knows that her hidden secret will not remain hidden for much longer...
This is a fantastic, mythical adventure with strong themes of friendship and determination that is perfect for middle grade readers in Years 5 to 8.
Reviewed by Rob