Description
Six mysterious passengers and seven dark secrets. Who can be trusted? It's a dark and dangerous journey for the Cobb and Co night mail coach, but when his coach-driver father is injured, young Jem Donovan must take the reins. Surely a boy like Jem can't handle a team of four horses and guide the coach on a rough bush track through fog and untold dangers?
But there are six passengers on the coach tonight, each with a secret. And if Jem can't get them all to their destination by morning, the seventh secret could be deadly...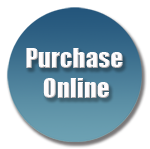 Review
Set aboard a Cobb and Co coach as it travels at night to Goulburn to deliver six passengers and the mail.
Jem's Dad has been an exemplary driver for 14 years, with Jem luckily accompanying him for the last six. On this fateful night, things go terribly wrong, when the horses slide on hazardous ice - one dies and Jem's Dad is badly hurt.
One passenger goes into labour and another turns out to be a notorious bushranger, who must get to the train on time. So Jem is forced to take control of the reins in a desperate dash to Goulburn.
Lifelong friendships are formed, and secrets are uncovered, during this wonderful story that, as with many of Jackie French's novels, is heavily steeped in Australian history.
This is a terrific read, with themes of tenacity, family, racial tensions and history, that will be most enjoyed by readers aged 10 - 14 years.
Reviewed by Rob