Description
Ollie and Bea will delight young readers in Book 1 of this super sweet and funny full-colour graphic novel series that celebrates friendship and the differences that make us special.
Come with Ollie and Bea on a HARE-raising adventure with a HOPPY ending!
Ollie is an owl who wears glasses. And Bea is a bunny with very big feet. They don't know it yet, but they are about to be best friends. Can they help each other to find their OTTER-LY awesome inner superhero?
Join Ollie and Bea in this charming, funny, cute story about the joys of making friends and having fun. The perfect book for young readers who love to laugh.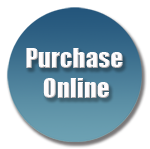 Review
This is the first story in a delightful new graphic novel series that is aimed at emerging readers.
Follow the story of Ollie and Bea as they navigate their new friendship and try to help each other to understand the special qualities that they have.
Even though Ollie is an owl, and we all know owls have wonderful eyesight, he needs glasses to see. Can the big hearted (and big footed)
Bea help Ollie with his confidence? And can Ollie help Bea understand that she really does have superpowers of her own?
You will love the relationship that these two new friends form, and it is a wonderful example of how important new friends can be. This is a fun and light hearted story that is sure to be a hit with young readers, and they are sure to be keen to read further titles in this great new series.
Reviewed by Sam