Description
Meet D'Lila LaRue, whose charm and pizzazz will leave readers wanting more! D'Lila LaRue lives in the smallest house with the neatest fence and the rosiest garden in the street with her trusty sidekick, Nanny-Anny (who is probably very old but it doesn't matter).
This trilogy of stories features D'Lila and Nanny-Anny sharing many fun-filled adventures, whether it's by building an award-winning rose garden, becoming an artist, or attending a favourite play. Even if things don't go exactly to plan...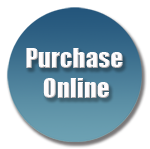 Review
This is a beautiful little early chapter book that follows the adventures of D'Lila Wichita Brigitta LaRue and her Nanny-Anny.
Her parents are Very Important People and are always away, but Nanny-Anny is a wonderful substitute.
With three individual short stories in the book, it is easily broken down into small reading bites.
The characters are delightful and the three stories will have young readers enthralled. This is set to be an ongoing series, so the next instalment will be something for many emerging readers to eagerly await!
Reviewed by Rob