Description
Based on true events, Interned is a moving, well-researched and evocative historical fiction novel that highlights an often forgotten moment in Australian history. It's 1914. Gretta lives a privileged life in Singapore, the daughter of a businessman; Tilly lives a modest life in Brisbane, the daughter of a baker. When war breaks out and both countries turn on their families for being German, the two girls find themselves taken from their homes, interned at a camp in rural New South Wales.
Far away from everything they have ever known, Gretta and Tilly are forced to face prejudice, overcome adversity and to make their own community.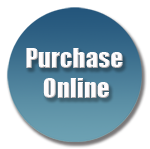 Review
Set during WWI, when war broke out with Germany, we look at the impact on two very different girls, Gretta and Tilly.
They come from completely different backgrounds - Gretta is from a wealthy merchant family who live with their servants in Singapore, and Tilly is the daughter of a baker and comes from Brisbane. They have one thing in common though, German fathers.
And so they both find themselves in the remote NSW town of Barnabba, where their fathers must spend each night imprisoned. I learnt so much about life at this time through these girl's experiences. Life was very tough, and they faced too many hardships.
With themes of Australian history, war, discrimination, unjust laws, but also family, strength and hope, this is a great middle grade novel for those aged 10 - 14.
Reviewed by Rob