Description
A timely and powerful time-slip story inspired by the author's family in Budapest during the Holocaust. Louie lives with her brothers, Bert and Teddy, in a hotel run by their grandparents. It is one of Sydney's grand old buildings, rich in history... and in secrets. When a rose-gold locket, once thought lost, is uncovered, it sends Louie and her brothers spinning back in time. Back to a world at war: Budapest in the winter of 1944, where their grandparents are hiding secrets of their own…
From bestselling author Susanne Gervay comes a heart-racing timeslip story inspired by her own family's escape from Budapest during the Holocaust.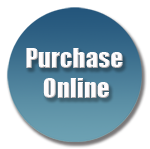 Review
When searching the tower of the Majestic Boutique Hotel, twelve-year-old Louie, his older brother Bert and younger brother Teddy, are suddenly back in war-torn Budapest in 1944.
Led by the mysterious Naomi, they set about to retrieve two family heirlooms - a rose gold locket and a candelabra. They also witness the remarkable bravery of their grandparents who are trying to save many Jewish children.
But can Louie and his brothers deceive the Nazis and return to their own time?
This book was a revelation. Uplifting and inspirational, and with themes of family, remembrance, war, reconciliation, and peace, this novel is ideal for readers aged 10 and older.
Reviewed by Rob