Description
Two pet sitters. One talking cat. What could possibly go wrong? Best friends Cassie and Lina would love to take a pet to the Pet Parade. There's one problem: neither girl has a pet... until they're asked to pet sit Gus the cat.
The girls might be ready for anything, but Gus isn't quite the cat they were expecting.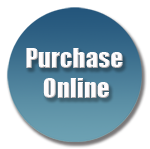 Review
This is a wonderful new series for emerging readers that centres on friendship, responsibility, family and community.
Best friends Lina and Cassie both desperately want a pet, especially with the Pet Parade coming up at school, and they will be the only ones who cannot enter!
So when they get the chance to pet sit a neighbour's cat called Gus, they see this as their way to prove to their families that they are responsible enough to have their own pet!
But Gus has more than a few surprises for them, and not all goes to plan... Can they work together to turn the situation around?
With an easy to read format, that also features delightful illustrations by Lisa Flanagan, I am sure that readers aged 6 - 10 will thoroughly enjoy this title and be keen to read others in the series.
Reviewed by Sam
Teacher Notes prepared by the publisher are available for this series on our website.