Description
It's 1892. Amid a fevered gold rush, fourteen-year-old Clara Saunders is in search of adventure in the new outback town of Coolgardie.
A friendship with cheeky young water carter Jack is a promising start, but the goldfields are a harsh place, where water is scarce, disease is common and where many men will never find the fortune they've come to seek.
With unforeseen tragedies on the horizon, Clara's time in the dusty town will truly test the limits of her fierceness and determination.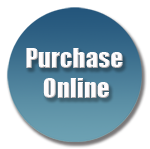 Review
Set in the late 1800's in Western Australia, the gold rush is in full swing. When 14-year-old Clara gets offered a job working in Coolgardie, she jumps at the chance for adventure.
She soon makes friends, especially with Jack, but the goldfields are an unforgiving and harsh place, and it will take all her courage and determination to survive.
I love historical novels and this is a beautifully written account, based on Clara Saunders own handwritten notes, which she called Memories. It highlights the amazing resilience of the early settlers who had so much courage to venture into the outback in search of elusive gold.
Clara is a wonderful character that readers will love and Elaine Forrestal's descriptions of the goldmining towns bring them vividly to life.
Highly recommended, and will most appeal to girls who enjoy historical fiction in lower secondary and up.
Reviewed by Michelle