Description
When Sophie receives a parcel from her best friend, Freya, she expects it to contain the reason why Freya left town so suddenly, without goodbyes and without explanation. Instead, she finds a letter addressed to Win, a girl Freya barely knew – or did she? As more letters arrive for more people on the periphery of Freya's life, Sophie and Win begin to piece together who Freya was and why she left. Sometimes it's not about who's gone, but about who they leave behind…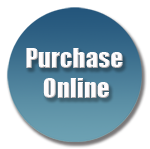 Review
This is an intriguing story, looking at the lives of four teenagers after the sudden disappearance of Freya - an important person in all of their lives.
Our central character is Sophie, she was Freya's best friend and is now suffering from the debilitating disease, lupus. Sophie has pretended to everyone that she is still in contact with Freya, as it was unthinkable that Freya would leave without so much as a note or a goodbye.
Ryan feels similarly betrayed. He had only just started a relationship with Freya, who was his tough cousin Kellan's recent ex-girlfriend.
But then a parcel arrives, promising treasure at the end, and forces our characters - who had not been friends before - to work together. As the mysterious parcel reveals hidden secrets, will there be a treasure at the end?
With themes of loss, betrayal, chronic illness, and diversity, this will be loved and will particularly appeal to teenage girls 14 and older.
Reviewed by Rob