Description
Ethan is supposed to be doing regular teenage things - like playing sports and hanging out with friends. He is not supposed to be in hospital getting a brain tumour removed by Gemini, a high-tech android doctor. But just as the operation begins, the medical facility is hit by an unusual bolt of lightning... When Ethan wakes up he discovers that things are different.
He's always been good with computers, but now his skills are next-level. Ethan almost feels like he's… part of the machine. And what about the android Gemini? If Ethan is now part robot, does that make the robot part human? Ethan will need all his new skills just to stay alive. An electrifying new adventure series from the bestselling author Anh Do.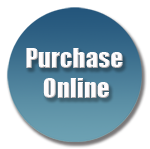 Review
Teenager Ethan is sick of hospitals - and it's no wonder given he is about to have his fourteenth operation in the last eighteen months. But with the brilliant android Gemini performing the operation on his brain tumour, what could possibly go wrong? Lightning, that's what!
A huge jolt makes Ethan able to telepathically control anything electronic. I mean, Ethan was great on computers before, but this is totally next level. But trouble is brewing and Ethan is going to need all his new found skills...
E-Boy is a fantastic read and will appeal to both primary aged readers, as well as more reluctant secondary readers, who will all be eagerly awaiting Book 2.
It is fast-paced, action-packed, and is such a great 'good versus evil' novel full of courage and adventure and technology.
Reviewed by Rob