Description
Everything about Chicken is cranky. Cranky eyes, cranky eyebrows, super-sharp cranky beak, even cranky scratchy feet. And everything makes Chicken cranky. The sun is too bright, the dirt is too dirty. What Cranky Chicken is not is lonely. Nope, nope, definitely not. But then along comes a very cheerful worm named Speedy, who just wants to be friends.
The first book in a charming illustrated series about mismatched friends who bring joy, companionship and a new perspective to each other's lives. Perfect for fans of Elephant and Piggie and The Bad Guys.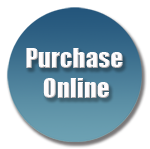 Review
A delightful new junior graphic novel story, the first tale in a new series about two very unlikely friends.
Follow Cranky Chicken (who is basically cranky about everything) and his new friend Speedy the worm (who is quite cheerful), as they embark on an unlikely friendship.
With neither of them having had a friend before, this is a new adventure for both of them!
Deciding that they will be BFF's (Best Feathered Friends - even though Speedy doesn't have any feathers), they discover all the simple things that make friendship great.
This is a perfect story for newly independent readers. Told in an easy-to-read graphic novel format, it is a great introduction to this style for junior readers.
Reviewed by Sam