Description
A fiercely told survivorship novel about one girl's determination to push her body to win gold at the Olympics, and the power of uniting as women to speak out. The only thing seventeen-year-old Audrey Lee dreams about is swinging her way to Olympic glory. Nothing is going to stop her, not even the agony in her back. Every spasm and ache will be worth it once she has that gold medal around her neck. But none of her training prepares her for her coach being led away in handcuffs, accused by a fellow gymnast of the unthinkable. No one knows what, or who to believe and Audrey's teammates go into meltdown.
As the Olympic torch closes in, Audrey has no idea who to trust, let alone what life holds after her final dismount. The only thing she can do is hope that in the end,belief in herself and what's left of her team, will be enough for gold.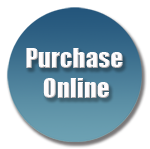 Review
The story begins around the American gymnastics team tryouts for the 2020 Tokyo Olympics, told through the eyes of Korean-American Audrey Lee. Audrey suffered a severe injury about two years earlier, but she still hopes to do well in two disciplines which will help her team win gold. She also dreams of gold in her two individual events. But first she needs to qualify!
The are no real surprises at selection but then emerging star Dani fails a drug test, or does she? And suddenly the truth is out - their head coach has been abusing her and many other girls for 20 years. He is dismissed, and the team is in turmoil. Can they get it all back together in time?
This is an in-depth look at elite sport at the highest level with all of the associated pressures, both perceived and real. The characters, although divided at times, are so real and we cheer on their every achievement.
Tackling both the enormous pressure they are under, as well as the breach of trust by a coach, it's not a book that is easily put down. I loved when the competition was on and the tension that builds as you wait for the individual scores to appear whilst holding your breath for their success.
A fabulous book, but with these themes it is best suited to a 14+ reader and will most appeal to girls.
Reviewed by Rob