Description
What's a girl to do when her house won't go home? Bella and her house are off on another adventure, in the sequel to Bella and the Wandering House.
Bella's house likes to travel, setting sail across the ocean while everyone sleeps. Bella's parents don't mind as long as the house is home by daylight. One night, Bella has a wonderful idea for her grandfather's birthday. She wants to find a figurine he made of her grandmother, lost overboard in an accident. Bella and the house go in search, but things don't quite go according to plan…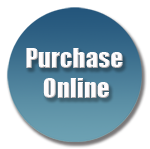 Review
Bella lives in a very special house - it likes to travel the ocean at night!
Bella loves her house and she loves her grandfather as well. It's his birthday soon and Bella thinks she has come up with the perfect present, she just has to convince the house to go where she wants!
This is another magical adventure from Meg McKinlay. I have not read Bella's first adventure, but you definitely don't need to in order to enjoy this latest story. Readers will love Bella and her grandfather, especially the amazing things that he makes from bits and pieces that no one else wants.
A wonderful story about family and being brave enough to go on adventures.
Perfect for readers in Year 4 and up.
Reviewed by Michelle