Description
We are Dragon Girls, hear us roar! Azmina, Willa, and Naomi are thrilled to learn they're Glitter Dragon Girls. Summoned to the Magic Forest by its magnificent ruler, the Tree Queen, the girls quickly find out their dragon-selves have unbelievable abilities. They can soar above the treetops, breathe glitter-y bursts of fire, and roar loud enough to shake the ground.
With this newfound magic comes a big responsibility, however. As Dragon Girls, they are sworn protectors of the forest and must help keep it safe from the troublesome Shadow Sprites, who are determined to take the forest's magic for their own.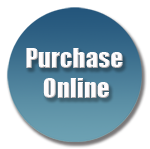 Review
This is a fabulous new series that junior to middle primary readers will love.
Azmina is settling into her new home and new life away from the city. Life is different here and she hasn't yet made any best friends to organise things with.
As she lays in the sun in her new backyard on the edge of the forest, she hears the whispering of someone saying 'Magic Forest, Magic Forest, come explore…'. But who was calling? And was it directed at her?
What transpires is a magical adventure, as Azmina's true powers are revealed. But she isn't alone! Two girls from school, Willa and Naomi, who Azmina thinks she is destined to be best friends with, join her on her quest to save the Magic Forest from the Shadow Sprites.
This is more than just a magical, dragon adventure story, but a lovely story of evolving friendships, and I am sure young readers will bethoroughly looking forward to the other books in the series.
Reviewed by Sam