Description
One girl. One dream. A few hurdles.
Ten-year-old Vivian is determined to win a medal at the Olympic Games one day. Problem is, she hasn't found a sport she's any good at yet. But everyone says if you work hard enough you can achieve anything, right? So when Vivian discovers she has a talent for cross country running, finally, her Olympic dream might actually come true.
But then a family illness is uncovered and all of Vivian's plans begin to unravel. Can she keep her dream alive? Or will she be stopped in her tracks?
A funny, heartfelt novel about resilience, acceptance and dreaming big.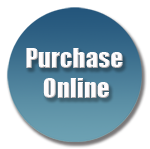 Review
Vivian loves sport and loves the Olympics, and she is determined that one day she will go to the Olympics and represent Australia. The only problem is, she doesn't quite know in what sport yet.
She has always shared this dream with her best friend Olivia, or as they are both known 'Olivian' as they are always together. But things are changing fast, and Olivia suddenly does not have the same enthusiasm as Vivian.
Vivian stumbles across cross county running, and realises that she is actually very good at it! Maybe she has found her sport after all. But with her Mum being diagnosed with an illness and it being hereditary, will Vivian's dreams be over before they have begun?
This is a fabulous story about friendships both old and new, having a dream, being determined and being resilient. A fantastic read for those in upper primary.
Reviewed by Sam