Description
If you could live your life again and again, what would you do differently? After a near-fatal family catastrophe and an unexpected romantic upheaval, Adelaide Buchwald finds herself catapulted into a summer of wild possibility, during which she will fall in and out of love a thousand times - while finally confronting the secrets she keeps, her ideas about love, and the weird grandiosity of the human mind. A raw, funny novel that will surprise you over and over, Again Again gives us an indelible heroine grappling with the terrible and wonderful problem of loving other people.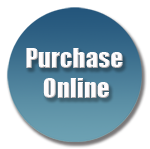 Review
When Adelaide's younger brother Toby suffers a near fatal overdose, her family's life is turned upside down. Adelaide and her Dad move away to a new school to help with the family finances, and Adelaide finds herself with a summer of love and discovery - which path will she choose?
This is a multiverse book where Adelaide relives major moments in her life again and again, each time with different outcomes.
The first chapter or two this causes a little bit of confusion, but as the story evolves you will love Adelaide with her strengths and insecurities as well as her imaginative way of looking at the world. There is also a strong family theme as she struggles to get to know her brother again, as he tries to overcome his drug habit.
It is at times funny, incredibly sad, and extremely thought-provoking. Ultimately though it is filled with romance and with all the possibilities that the world can offer.
Again Again is a great story, and will most appeal to girls in Year 9 and up.
Reviewed by Michelle